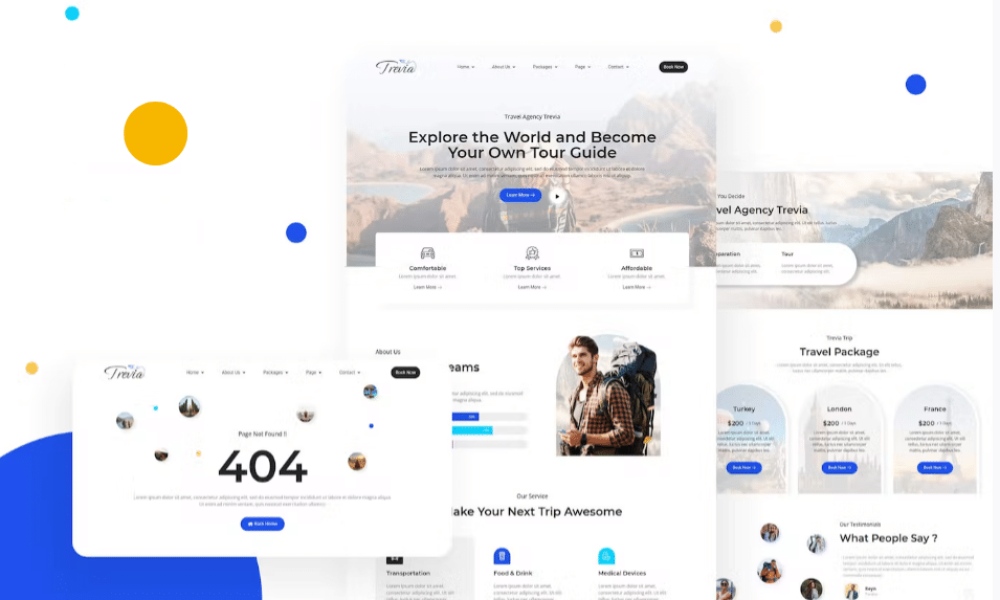 A simple travel agency website template provides you with a set of tools for establishing a trustworthy website. Travel agencies just like any other companies need to have an attractive site. Businesses worldwide depend on their web resources a lot. That's why even small companies tend to have their own websites these days. And in most cases, creating a quality website is quite an expensive task.
We provide also flight booking HTML5 website templates which are versatile solutions that can help you establish a stunning website. Many modern businesses rely heavily on their websites. Whether it's for promotion or sharing information, websites play a huge role in the success of any business.
Still, it's not an option for smaller companies and individual entrepreneurs. Furthermore, you may want to save money on website development. These solutions are affordable and flexible. They also allow for quick and simple customization thanks to Bootstrap 4. If you are looking for a reliable solution for a flight booking or hotel website, our new template will be of great use to you.
Best travel deal for advertisement banner ad templates for travel agency. Are you selling cheap airline tickets and you want to flood your website with leads, use this banner ad template? It will redirect to your agency website or contact information page.
We service Booking System based on Laravel, designed for a travel website, Marketplace, Travel Agency, Tour Operator, Room Bnb, Villa Rental, Resort Rental, Make Travel website. With 6+ years working on travel products we confident to bring to you best product for your travel site with optimized UX/UI, friendly on mobile on the search engine.
"Travel Agency" is a complete solution for Travel Agency Business Website and Management System with Booking Engine. This CMS Includes almost everything you need to make a travel agency business website, management system and booking engine. Clients can book any package very easily and no need for registration to complete the order. Paypal and stripe are integrated for easy payment transaction. It has many important sections whice are important for any travel agency business website and everything is fully dynamic. This system is fully responsive for any device. Admin can manage complete website without single line of coding knowledge. It has strong SQL injection protection system which will keep away this system from hackers.
Key Features
Easy Installation.
100% Dynamic Management System.
Bootstrap based fully responsive design for any device.
Clean code with documentation
Cross Browser Support.
Multi Language Support.
Simple but Powerful admin panel.
Special security against session hijacking.
Dashboard statistics.
Unlimited Service adding System.
Unlimited Gallery adding System.
Stripe and Paypal are integrated.
Featured package system.
No registration required for Clients.
Dynamic Order Management System.
Dynamic Service Management System.
Dynamic Review adding System.
Different payment option for adults and kids.
User Subscription.
Advertisement system using banner and embed code both.
Custom meta tag adding system for better SEO results.
Change everything such as logo, site title, footer from admin panel.
Built in About Us, FAQ and Contact Us page.
and much more….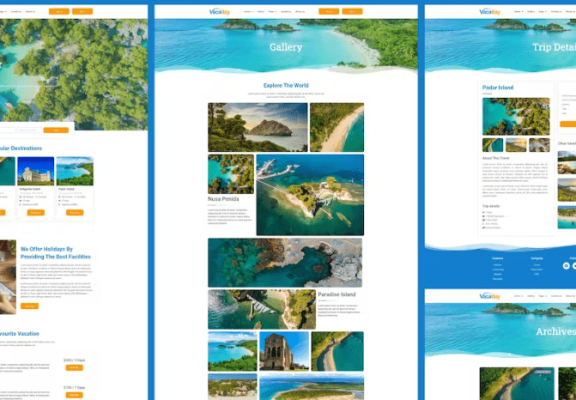 100% CUSTOMIZABLE WEBSITE TEMPLATE FOR TRAVEL AGENCIES
If you are looking for a customizable solution, our tour package is a good choice. It includes a variety of UI elements that will make your website look impressive. From buttons to tables and progress bars, there's a lot of elements to choose from. You can freely use them to spice up the pages of your website. And if you are a developer, you'll surely build a website that your clients need.
Looking for more information about our solution? Feel free to read its documentation, which describes how it works. Also, it answers a variety of common questions about templates in general. Whether it's about installation or template management, the documentation can answer it. But if you need additional help, our qualified support will be ready to assist. We hope that our template catalog will be of use to you and your travel business.
Ultimate Travel Agency and Booking system based on Laravel for Travel Agency, Tour Operator, Resort Rental, Car Booking, Space Rental Website, and many more specialized purposes related to the booking system. We are working on travel and booking system last 5 years, from that experience we make this Booking Genius great. Booking Genius gives you the best performance for travel and booking site with user-responsive flexibility with optimized UX/UI.
System Features:
Fancy and Clean Design.
Menu enable/disable.
Contact Page.
Home Page Section Actived/Deactivated.
Multi Currency.
Multi Payment Gateway.
Strong Search Filter
Graphical Admin Dashboard
Awesome Setting Page for customize your website
Reviews Management
Different Pricing Rules
SEO Meta Informations
Trending and Featured item Showing in Home Page
Top Destination section
Dyanmic Slider
Item SEO options
Order Management
Real verified Reviews
News letter
Fully Responsive for all devices
Standard Editor panel for item details
Dyanmic Blog System
Unlimited Page Adding
Item Search with Suggestion
Attracrtive image gallery
Email Settings.
Role Permission.
Manage Staff and Cutomers.
Show the list of subscribers.
Multi Lingual.
Customize Pages.
Well documented and fancy dashboard.
Stripe.
Paypal.
Instamojo
Mollie.
Bkash
Unlimited Manual Payment Gateway
Invoice Generate
Support ticket
Update own details.
Password Change System.
Forget Password.
Strong Security.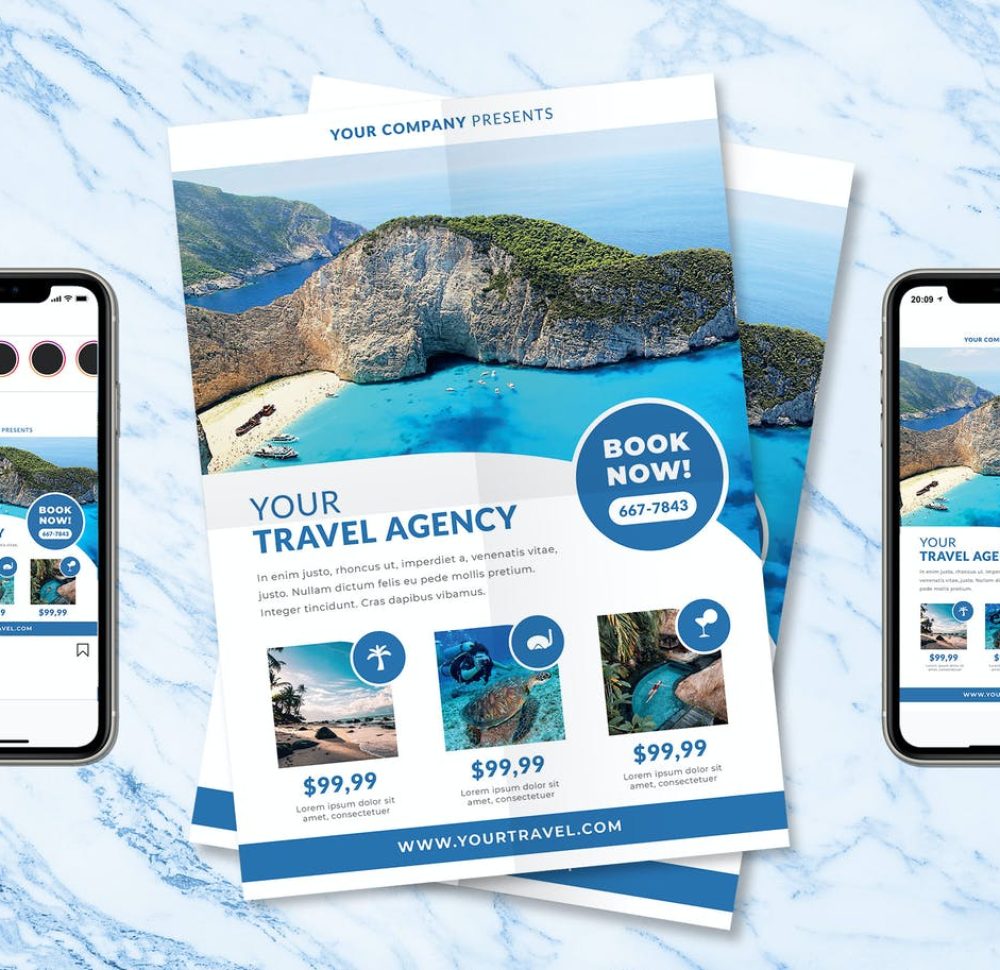 Get an Estimate for Travel agency website design template 
Each consulting project and each client we work with is unique. To determine a budget for your agency consulting, we'll talk over your brand, website history, and learn more about your goals. Fill out the form below and we'll get back to you in 24 hours. Or, if you'd like to discuss your project over the phone, call us.