E-commerce Marketing Trends
E-commerce offers unlimited opportunities for new entrepreneurs and is a very advantageous business model. E-commerce and digital shopping processes may be a more frightening and mysterious option for SMEs that cannot give up on traditional commerce. However, it is critically important for these businesses to follow e-commerce trends in order to grow and, more importantly, to survive in the world of commerce.
Why is it Important to Follow E-Commerce Trends for SMEs?
Nowadays, following e-commerce trends for SMEs may seem small on the way to targeted profits, but it is a habit with great returns. The reason for this is that e-commerce opportunities contain almost all of the factors that affect the growth of small businesses. Digitizing an existing business makes the dynamics that sustain the business even stronger. However, the whole process becomes more manageable. An SME can take more correct steps by following e-commerce trends. It is important to keep up with current trends in order to get enough efficiency from e-commerce, which provides an active and active income stream. In this way, it may be possible to increase sales rates and reduce costs at the same time. In addition, current trends are also shaped by technological opportunities, and making more use of technology is an action that also provides time savings. Speed ​​is a prominent factor in e-commerce, as with anything connected to digital. In this environment where everything moves fast, trends change at the same speed. The reason for this is both the discovery of new methods and the expectations of consumers. Therefore, following e-commerce trends for SMEs prevents falling behind the industry, while also making it possible to directly respond to customers' needs.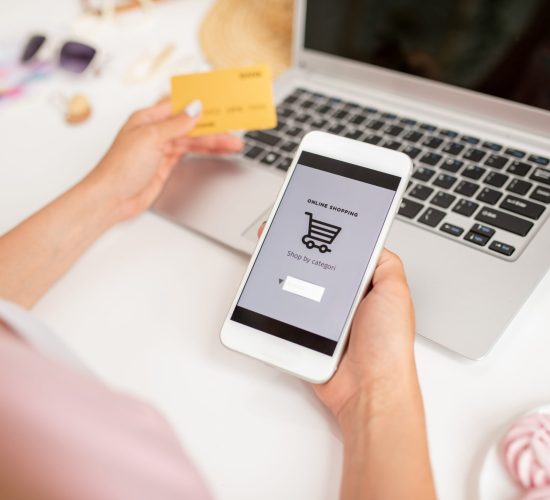 How Can SMEs Keep Up With This Period When Digitalization and E-Commerce Peaked?
In this period when digitalization and e-commerce become widespread, it is almost impossible to remain a mere SME. It is inevitable that local or regional businesses have to keep up with this period in order to appeal to more audiences. Instead of the limited possibilities of traditional business activities, the endless digital world of e-commerce is a more efficient option. Small and medium-sized businesses, on the other hand, can survive on both sides by keeping up with seasonal developments, ie trends. In order to keep up with the requirements of the period, some steps should be taken based on e-commerce sales techniques, while following the trends. Changing the understanding of marketing and turning to e-commerce marketing techniques that focus directly on efficiency is one of the most important steps that can be taken to turn into a modern business. Keeping up with digital is also about keeping up with the customer. For example, instead of being limited to the web, being present in different channels such as mobile and social media can produce effective results. Because digitalization is not limited to a fixed computer at home, it has also entered into active social life. Smartphones and ease of access to mobile internet are issues that SMEs should consider in order to keep up with digital.
Is the Importance of Mobile Shopping Increasing for SMEs?
Attention should be paid to the ease of access to smartphones and mobile internet, as mobile shopping has also become important for SMEs. The volume of SMEs in e-commerce is expanding day by day and the total turnover is increasing significantly. The most important contribution to this increase comes from mobile users. Vallettasoft's 2023 SME e-commerce report gives very clear ideas on this subject. While approximately 2.8 million of the orders placed in 2020 were placed through desktop browsers, nearly 5 million orders came from mobile users. Therefore, the marketing process in medium and small businesses should be directed towards mobile shopping.
What are the E-Commerce Trends of 2023?
While the first half of 2022 is left behind, e-commerce trends that are effective both this year and in 2023 have started to take shape. It is possible to say that the difference between SMEs that follow the trends and apply them correctly and those that do not adapt their sales and marketing habits to the period has widened significantly. In this case, it is useful to take a look at the e-commerce trends of 2023
*Mobile Shopping: One of the new versions of digitization is mobilization. Many services that were previously transferred to the digital environment can now be easily transferred to the mobile environment. Therefore, potential customers want to be able to reach all the products and services they are looking for on mobile. Mobile shopping, which does not leave its peak in trends in 2023, may continue to be one of the most popular trends in 2023 and beyond. For this reason, it may have become a necessity to offer a mobile application along with optimizing the e-commerce site for mobile devices. 
*S-Commerce or Social Trading: For small businesses, social media is the most efficient way to communicate with customers. Since social media has a strong influence, it did not remain a simple communication channel and many needed things were integrated into social media. So much so that as a result of the relationship between social media and e-commerce, the s-commerce trend has also peaked. Considering the benefits of social media, it makes sense to use this method.
*Using Chatbots: The use of chatbot has become more common day by day with the benefits it offers. So much so that it is almost impossible for e-commerce sites that do not prefer chatbots to get full marks from customers in terms of communication. Chatbots, which provide 24/7 uninterrupted customer support, also help increase sales by offering product and service recommendations to customers. In addition, the measurability of the data in the chatbot also provides benefits in the marketing process. 
*SEO and User Experience: The detail that most affects the visibility of e-commerce sites on the internet is undoubtedly SEO. Search engine optimization has been among the rising trends of almost every period, not only in 2023, but also in the past. Likewise, there is almost no possibility of falling from trends in the future. Because search engines are updated almost every day and SEO dynamics are constantly changing. The trend accompanying SEO is user experience. Every detail, from website design to mobile optimization, from payment method integration to customer service quality, affects the user experience. Since users affect each other among themselves, the problem that only one customer will experience may lead to more customer loss. Therefore, making the user experience efficient and increasing satisfaction should not be ignored.
*AR Technologies: AR technologies, which we can call a new entry into our lives, have started to be used to increase the user experience in e-commerce. It is possible to foresee that this system, which is gradually becoming widespread, will be among the most important trends in 2023. It is expected to increase sales significantly. For example, thanks to AR technologies, virtual modeling of a product can be tried with the help of VR glasses. This is extremely effective in convincing the customer.
*Omnichannel Marketing and Marketplaces: Omnichannel marketing is a method where customers are always satisfied. It is among the trends as it increases efficiency and user satisfaction and reflects positively on sales. The fact that it becomes practical to access an e-commerce brand and shop there is, of course, a detail that customers enjoy. It is also very popular to consider marketplace options for omnichannel marketing. Opening a store in the industry-leading e-commerce marketplaces both helps to reach more customers and draws a safer brand image.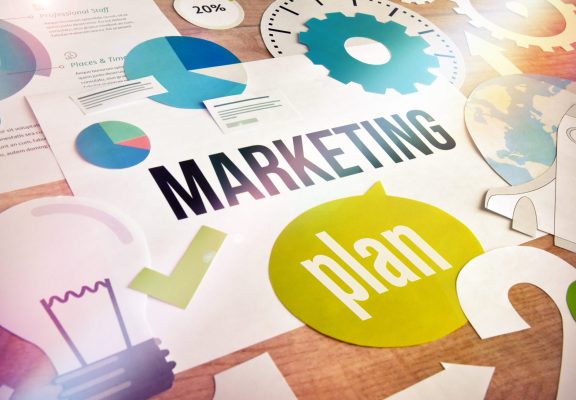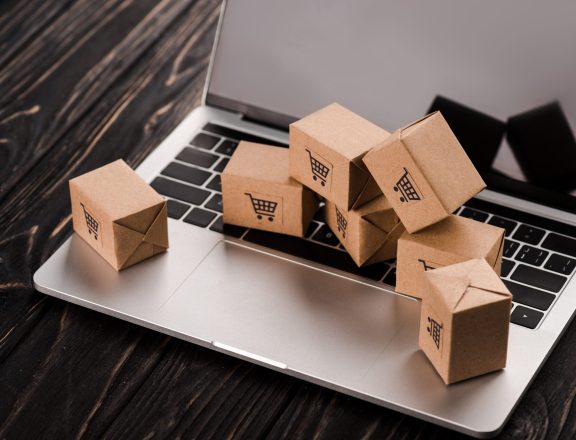 *Personalized Packaging and Shopping: One of the most important sociological effects of the digital age is the greater individualization of people. This situation causes users to demand special attention in online shopping as well as in all areas of life. Therefore, it is predicted that personalized packaging and personalized services will be at the top in 2023. The negative attitude of online shoppers towards the same services, combined with the increase in options, has made it difficult to create customer loyalty. The way to get ahead while competing with many strong competitors in a large market area is to benefit more from personalized services. 
*Sustainable and Green Shopping: Situations that have become the general problem of the world, such as global warming and climate change, have made people from all groups more sensitive. People in this situation, on the other hand, turn to environmentalist and sustainable options whenever possible. Considering the impact of the business on the e-commerce side, it is possible to say that the interest in environmentally friendly products has increased. This is one of the details that enable sustainable and environmental shopping to be included in the trends. 
*Content Marketing: Content marketing is a trend that provides benefits in many ways such as communication with the customer, search engine optimization, increasing sales, and better expression of the brand. This versatile marketing strategy allows to stay in touch with the customer even when a shopping action does not take place. When applied correctly, it directs the customer to the shopping action.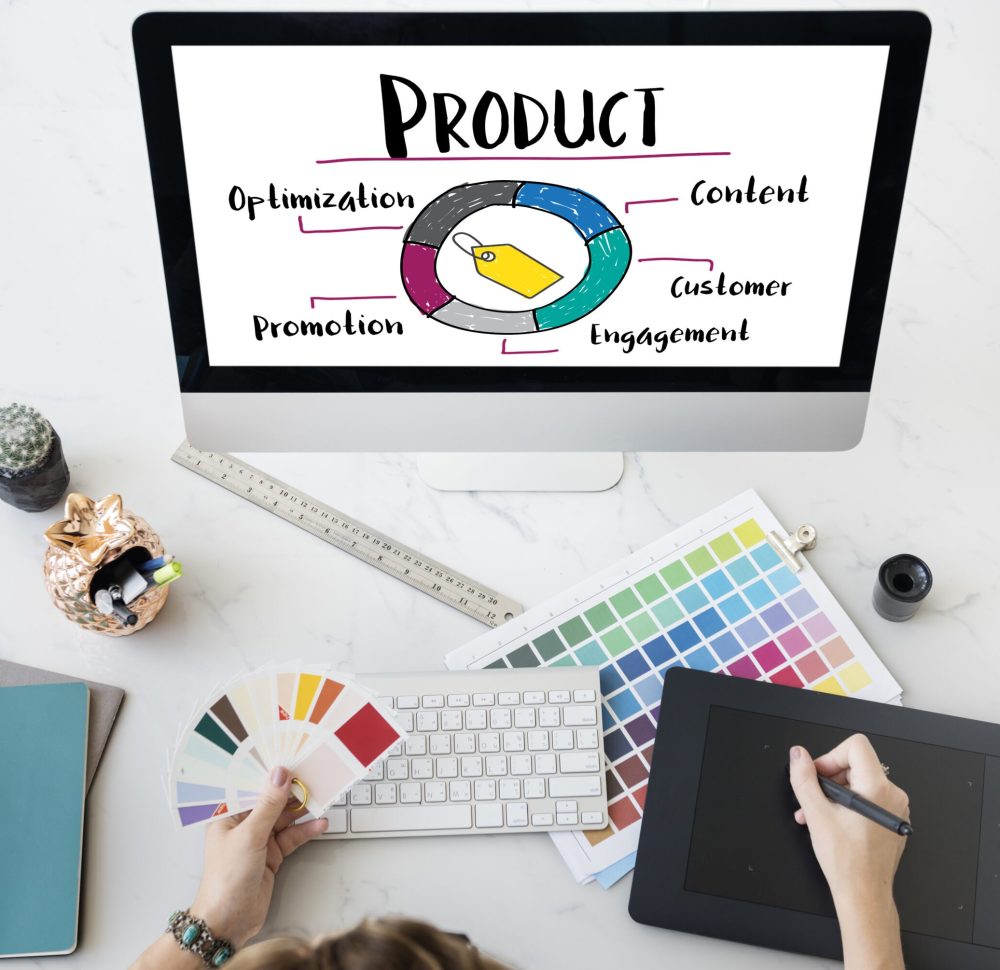 *Customizable Products: Offering customizable products is an important action to fully meet the needs of customers. At a time when it's so easy to measure metrics about customers' shopping habits, customizing isn't all that difficult. At this point, the important thing is what kind of personalization will be made on which products. It is possible to offer customizable products in almost every category, from accessories to hobbies, from clothing to technology. 
*After-Sales Services, Fast Delivery and Easy Returns: The fact that customers can express their demands more clearly also enables e-commerce companies to see their shortcomings. It is this detail that makes the after-sales services trend. Because e-commerce customers complain that the quality service ends after the sales process. In order to keep up with the speed of digital life, it is necessary to make the delivery process as fast as possible. Pizza company Domino's, for example, has begun testing delivery with a wheeled robot in the US. Alphabet's Wing made drone deliveries from Virginia to Christiansburg. It is very natural to be impatient with the online shopping process and it is the duty of SMEs to keep up with this natural process. Giving customers the rights they have is on its way to becoming the most important trend of the future. In this digital era where information can be accessed more easily and quickly, providing easy return and exchange services is now considered mandatory for e-commerce sites.
*Using Artificial Intelligence in E-Commerce
While the usage area of ​​artificial intelligence is expanding day by day, e-commerce has also taken its share from this development. The speed in the development of brands that benefit from artificial intelligence clearly shows that this method may also be an important trend in the future. Thanks to artificial intelligence, customers' shopping habits can be measured and personalized suggestions can be offered, chatbots can be developed or personalized e-mail marketing can be done. Some of the options that make the use of artificial intelligence in e-commerce become a more common trend are as follows:
*Analyzes can be made about the marketing and sales process.
*Service quality can be increased through analysis.
*User comments and feedback can be collected, analyzed and a risk report can be created.
*Customer support channels that serve faster and longer can be created.
*With customer analysis, possible problems can be predicted and automatic e-mail can be sent to solve the problems.
So How Can You Digitize Your Business With Vallettasoft?
Vallettasoft offers all the services required for e-commerce with the highest efficiency. A significant portion of SMEs in Malta's e-commerce market receive support from Vallettasoft in the digitalization process. The reason for this is Vallettasoft's contributions and conveniences to the digitalization process. Vallettasoft's rich e-commerce packages include all the services that SMEs may need in the digitalization process. All sales, marketing and advertising processes; It is digitized to provide optimum benefit with integrations, optimizations, modules and additional services.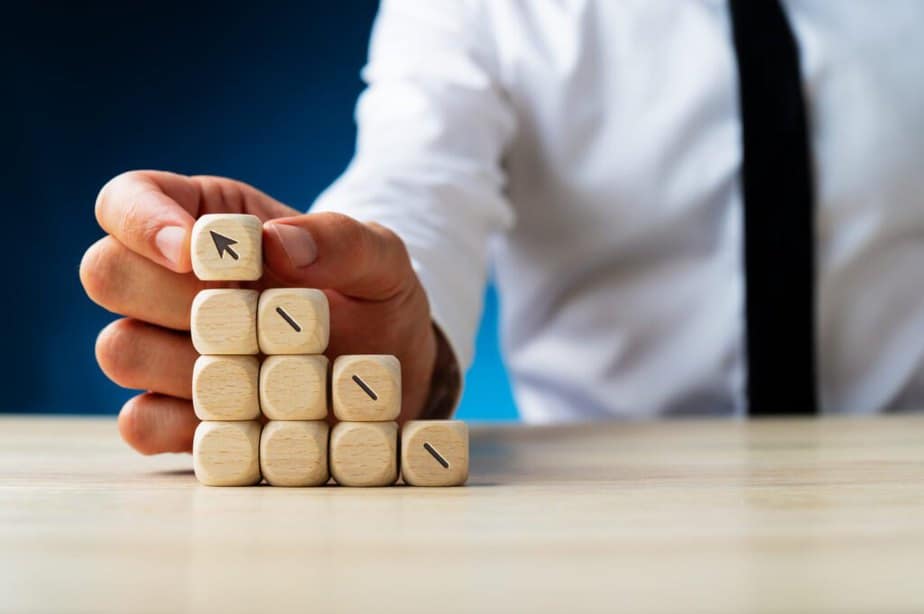 How Vallettasoft Adapts to E-Commerce Trends?
The fact that Vallettasoft is an industry leader gives SMEs an advantage in adapting to trends. The experienced team, which can predict how the industry variables and dynamics will be shaped, ensures that Vallettasoft services are always up-to-date. E-mail marketing, one of the constant trends of e-commerce, is available in Vallettasoft in its most customizable form. Vallettasoft, which also offers rich options in web site design, allows users to offer a compatible service thanks to its designs that adapt to trends. In particular, Vallettasoft, which never breaks away from mobile shopping trends, also offers mobile application services along with mobile compatible sites. Infrastructure systems that easily adapt to SEO and marketplace integrations that enable multi-channel service also make Vallettasoft a company that can adapt to trends. Vallettasoft also offers its users an app store called App Store. Thanks to this store, which hosts dozens of website applications in different categories from live support to sales and marketing, from e-export to accounting and invoice, e-commerce sites can be made more functional.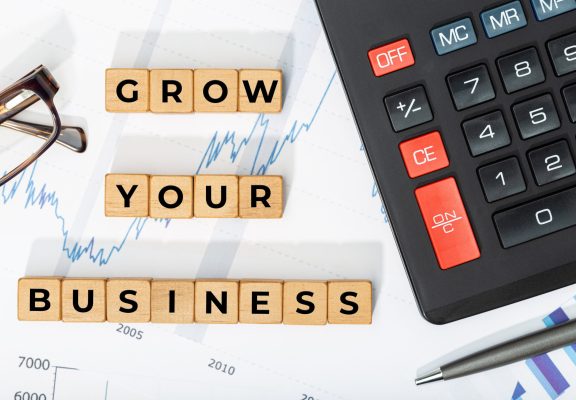 How Are SMEs Digitizing With Valletasoft Growing Their Business?
Vallettasoft is an e-commerce infrastructure provider preferred by hundreds of e-commerce companies in 9 different countries. Along with the infrastructure, it also contributes to the growth of businesses by establishing systems that can be effective on this structure. As Malta's most reliable infrastructure company, it offers proven e-commerce solutions, especially to SMEs, by serving hundreds of SMEs so that they can be successful while taking future steps in the e-commerce environment. SMEs have the opportunity to build their digitalization process on a solid foundation thanks to Vallettasoft. SMEs transitioning from traditional commerce to e-commerce can adapt to 100% digital with the solutions offered by Vallettasoft. Uninterrupted customer support in this process also helps companies develop effective strategies. Vallettasoft's e-commerce solution center also hosts new business partnerships that will enable SMEs to grow.