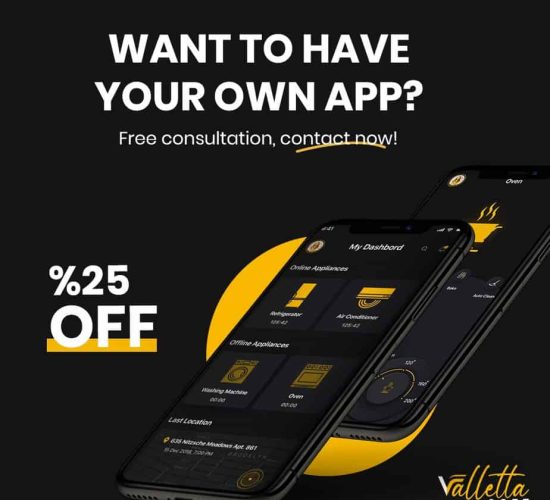 MOBILE APP DESIGN DEVELOPMENT
Are you looking for the best app development company for your brand?
Schedule a Free Consultation, click now!
Over 14 Years Experience in iOS & Android Mobile App Development. 
We develop smart mobile apps that leverage all device capabilities – such as camera, sound and location data – to better engage your customers.
SMARTPHONE USAGE RATE 89%
You can create an easier and closer relationship with your customers. Do you know that after the use of smartphones became widespread, people mostly preferred mobile applications to reach their goals?
Today, businesses that have completed their branding process are promoting themselves more and reaching more customers with mobile applications.
Based in Malta, Vallettasoft has helped many businesses deploy apps to IOS and Android platforms by requirement gathering, providing prototype and implementation, to product release and continuous maintenance of mobile application development.
You are faced with a very high-quality app design agency, hundred different mobile apps project. We are Malta's best mobile app design agency. Making money by developing mobile apps is now quite common, but the apps need good quality. At this point, we follow the process from start to finish to achieve success. We want you to know what we do when developing an application. You will learn more about our services in the rest of our article.
Mobile App Design Agency in malta
As Vallettasoft, we develop Android and iOS mobile applications with the highest possible quality. We always offer you more innovative solutions with an out-of-the-box mentality.
Mobile applications, which are one of our biggest helpers in our daily life, make our life enriched by computers even smaller and allow us to carry them with us whenever we want with mobile devices.
By approaching the user's needs, we transform complex processes into simple and consumer-acceptable solutions.
We completed several mobile applications in Malta, UK, Netherlands, Belgium, Germany and Turkey, We are building high quality apps in iPhone / iPad / Android Development.
Lean approach, amazing apps
Do you have a smartphone? Maybe you haven't been interested before, but there are more than 1 billion people in the world. Let me tell you one more thing you should know; Every new digital product needs not just a phone, but also a robust app.
Vallettasoft has extensive experience in UX and UI design in mobile applications. To date, we have helped businesses and startups to present their products on handheld technology devices.
We analyze your users' behavior to design a seamless experience. The environment is the key. Beauty and smoothness are our most outstanding features.
LETS BUILD YOUR MOBILE APP NOW!
We have the expertise to produce custom built mobile applications, no matter how simple or complex. Over the years, we have gained substantial expertise across all major app platforms, providing you with the most suitable solutions at a competitive price.
We dive into data and crunch the figures of platform's hardware and software capacity so that we can optimise your app functionality across each device. User-oriented Mobile App Development will increase engagement with your brand and drive traffic towards your digital presence effectively. We can make it as a Malta mobile apps  company.
WHAT SUBJECTS DO WE SERVE?
App design is a very gradual issue and should not be oversimplified. What we pay most attention to is that the application is safe. The fact that we offer a fully scalable service makes us stand out. We are developing applications for both IOS and Android. On what subjects do we develop applications?
ORDER DELIVERY APPS

GROCERY-SUPERMARKET APPS

MULTI-FOOD DELIVERY APPS

RESTAURANT APPS

BUSINESS APPS

BANK APPS

SCHOOL EDUCATION APPS
Mobile Application Statistics
To give you a broader view of the mobile app scene, here are the most important stats that show you the current mobile landscape and its future.
The average mobile app user in the United States has more than 100 apps installed on their device.

A typical mobile user checks his smartphone 63 times a day.

87% of users check their phones at least an hour before going to sleep.

 Of these, 69% check their phones at least five minutes before sleep.

79% of users stop using a digital product after just one day of use.

Today, mobile applications account for more than 57% of all digital media usage.

By 2021, around 7 billion people worldwide will be using mobile devices.

By 2022, the number of mobile app downloads or the year will reach 258 million.

In 2022, app store consumer spending will increase by 92% to reach $157 billion worldwide.

Mobile apps account for more than half of all time spent consuming digital media.

Smartphone users spend about 90% of their time on mobile apps.

85% of consumers prefer mobile apps over a mobile website.




Mobile apps account for 42% of all mobile sales of Fortune 500 companies.

Revenue from mobile apps in the US is expected to reach approximately $120 billion in 2022.

The average consumer has about 30 apps installed on their device and spends about 35 hours a month using them.
Contact us now for a mobile application that will fully meet your needs.
Check our ecommerce apps video
ios AND ANDROID APP DESIGN
If you are looking for a company specializing in ios app design and android app design, they are both different technologies and different areas. So you should choose long expirence with a lot of different apps development company like us. We have multi projects for many different sectors with 14 years. We offer turnkey solutions to your requests. We have compiled a list of what we have done for you:
Custom iOS and Android apps development
Native and cross-platform solutions
Power management, notification, and geofencing
Maintenance and post-warranty support
Progressive Web App Development
Payment modules
Notification systems
Mail and SMS modules
Modern designs with thousands templates. (So you can choose any templates or request to change any design)
We have worked in many fields and provided solutions to our customers from Malta, UK, Netherlands, Belgium, Germany, and Turkey. We work with the latest technologies and provide detailed reports.
iOS App Development
We have all the expertise you need to produce fully-fledged, stable, and scalable mobile applications, including:Mobile App Development
iPhone App Development
iPad App Development
Android App Development
Using the latest technologies, we help businesses establish their presence on any modern device and platform, including:
Android Mobile App Development
Android TV App Development
A COMPANY SUITABLE FOR BOTH ANDROID AND IOS
You may want to develop your app specifically for an app store. Sometimes our customers want to develop an application that stands out in both stores. In such cases, we can be with you as an app design company. We can make the application we developed suitable for both stores!
The applications we develop are not interrupted during maintenance and improvement. Sustainability and scalability are essential to us. We are a way to always stay in touch with your customers.
Each of our applications is very simple in terms of use. We are a company that has received feedback from thousands of customers so far. In this way, we can anticipate customers' demands and develop suitable applications.
We are also a very suitable company for our customers who want to use the API system. In this way, the data flow will be high-speed.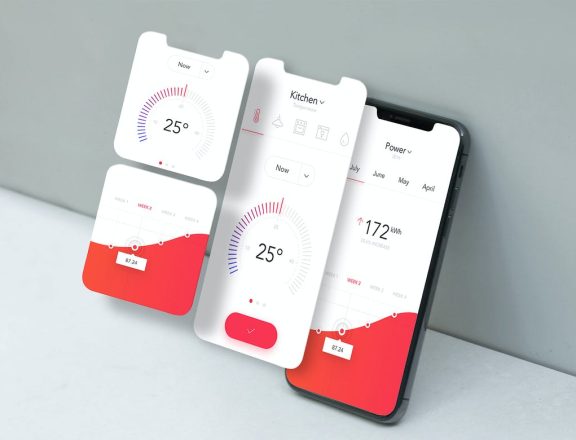 YOU CAN CHOOSE US FOR THE EXACT SOLUTION
As a company, we thoroughly analyze what you want. Then we create an interface that users will highly appreciate. Transitions of our applications are speedy and smooth. Moreover, we also offer fast integration service. We deliver all this to you on the date we say!
We own a Managed Services group to provide service 24 hours a day, seven days a week. If you need instant maintenance or support, we are always here.
You may want to develop apps for a corporate company. Or you want an utterly user-oriented application. It is not a problem for us because we have experience in both subjects.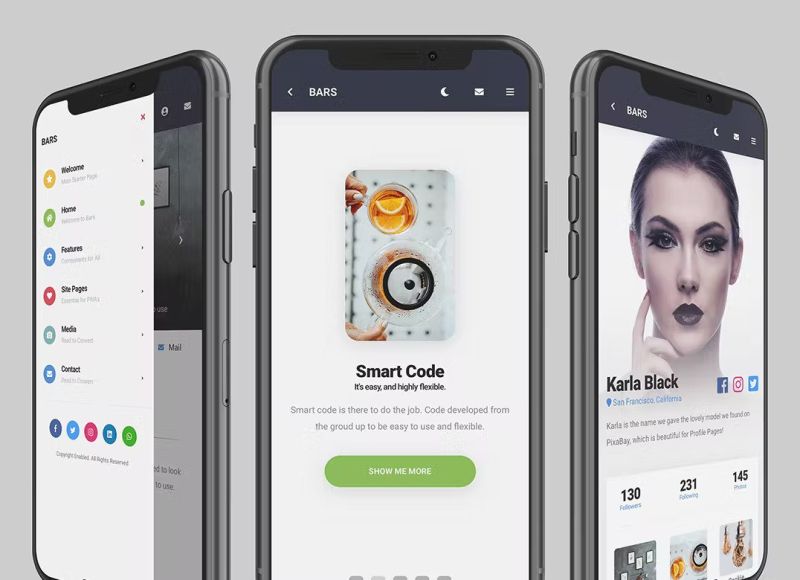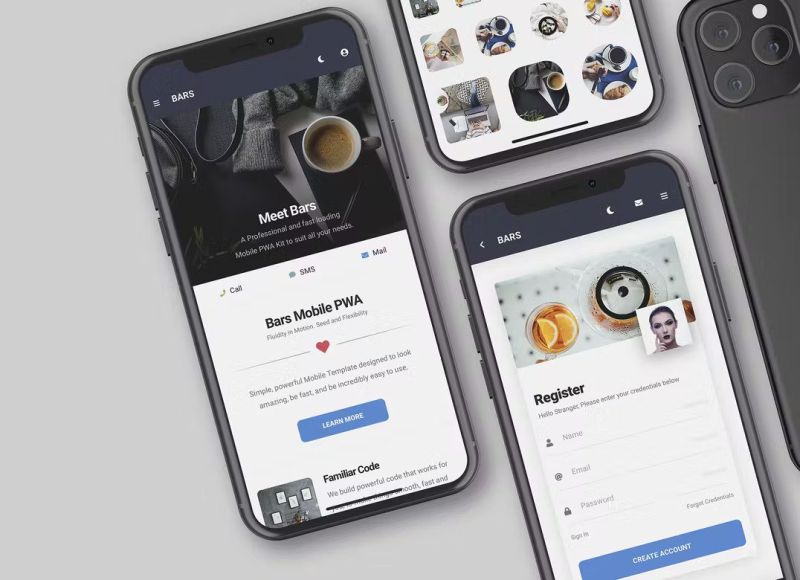 APP DESIGN AGENCY In MALTA
In all mobile application projects that we have developed or will develop for both corporate mobile software and personal entrepreneurs, we evaluate the requirements of the application area with today's new technologies and prepare professional Ios and Android mobile applications.
Speed ​​and stable operability is our first priority for mobile applications and mobile software that companies need. What makes mobile application companies and companies different from each other is their working style and their approach to the project. As Vallettasoft -Malta App Agency, we prefer to fully evaluate the requests from the user before the design and software starts, to identify all the negativities and deficiencies that may occur and share them with the customer. This perspective enables a successful mobile software to come to life, therefore, it gives us a special pleasure to be among the companies that make the best mobile applications.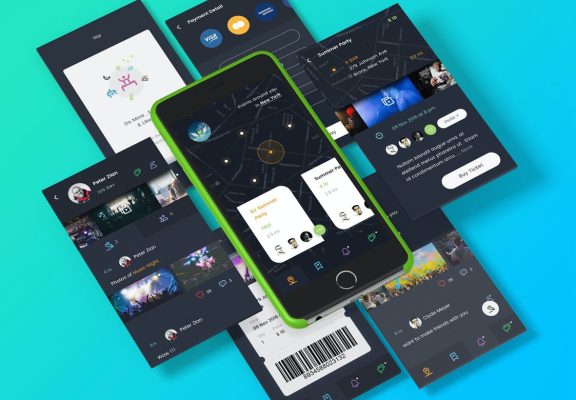 Let's talk about your Mobile Software project and application together, let's determine all the needs of your company and your business together. Let's prepare and share all the improvements for the functionality and comfortable use of the mobile application. Let's implement the mobile application specific to your company in the most efficient way.
Remember, your mobile application can work in integrated structures as well as work and control with its own management panel. Companies that make mobile applications may not always be able to produce what you expect. All mobile application projects that we have done and implemented as Vallettasoft – Malta App agency, serve as user-friendly with all their functionality, regardless of company and sector.
Make the right choice among companies that make mobile applications, and implement your mobile application with a software company that gives importance to your mobile application project like you.
5 features Of our mobile app design
Design is now appearing in every aspect of our lives. With the development of technology, mobile devices that come into our lives and mobile applications created specifically for these devices are also one of the points to be considered.
In order for mobile applications to provide a user-friendly experience, it is necessary to give priority to design. It is extremely important that applications are both attractive and easy to use. These features form the basis of mobile application design. So, what are the other features that should be considered in mobile application design?
As Vallettasoft, we have brought together mobile application design tips for you…
1. Color
Choosing the mobile application color in colors that will remind you of your website can help you establish a connection between the digital platforms you use. Giving weight to the colors in your logo can also be beneficial for a design that will support your brand image.
2. Home screen
The main screen that the user encounters in the mobile application is very important for the first impression. You can evaluate your interesting and creative ideas about your mobile application on the home screen. It will be useful to use high resolution and prominent visuals on the main screen.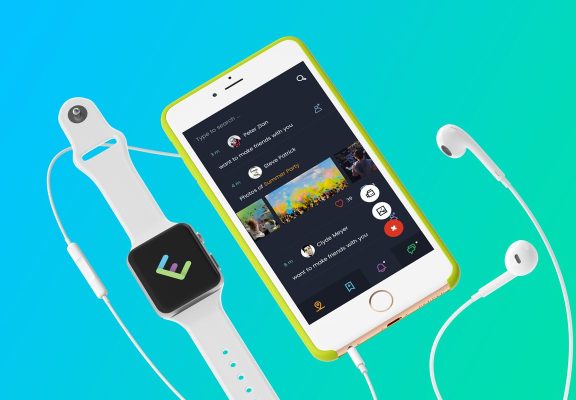 3. Application icon
The icon of your mobile app is also an important part of the design. Mobile device owners use a lot of apps these days and it can ensure that your app icon is impressive and can stand out from other icons on the device's screen. The logo of the brands is generally preferred for the application icon. You can also use a quality logo or a shape that will make a difference for the icon of your mobile application.
4. Overall image quality
The low quality of the images you use and the creation of pixel images can have a negative impact on the image of your application. For this, it may be useful to consider the features of the devices. For example, in order to provide a quality display on the iPhone 4 device, it is necessary to create a splash screen and background image with images with a resolution of 640×960 pixels, and for iPhone 5 with a resolution of 640×1136 pixels.
5. Simple content screens
In order to provide ease of use, it is necessary to create a practical mobile application menu and content screens. Easily understanding the texts and images on the content screen and guiding the user are among the important features of a user-friendly mobile application.
Creating a successful mobile application requires a professional platform, user-friendly features and a distinctive design. If you also want to have a mobile application, but do not have enough technical knowledge on this subject, meet with MobiRoller now. Thanks to MobiRoller, you can develop the most suitable mobile application for your business or yourself in a very short time, within minutes, and you can reach a wide potential customer network thanks to its multi-platform compatible structure. All you have to do for this is to start creating your application right away…