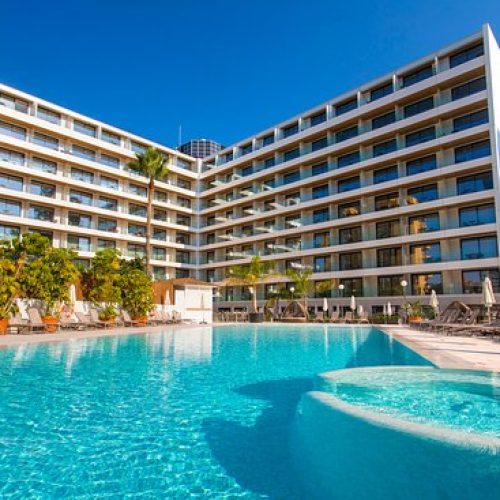 ONLINE BOOKING HOTEL RESERVATION SYSTEM
Would you like to make your hotel more visible and take your services to the next level? This is possible with Valettasoft's hotel web system. We offer you an extremely safe and easy-to-use site.
THANKS TO OUR INTEGRATIONS, YOU WILL IMPROVE!
At Valettasoft, we can develop a website integrated with famous sites such as Booking.com, Airbnb, Hotels.com, and Trivago. 
Whether you are running a guesthouse, hotel, or holiday village, it doesn't matter to us because we are developing a suitable site for each of them. We are a company based in  United States and Netherlands. So if you are running a hotel in anywhere, you can also contact us face to face.
PLEASE CHECK OUR NEW DEMO WEBSITE:
HTTPS://HOTELTAGIANNI.COM/

– Room reservation system
– Booking management (backend)
– Room searching system
– Unlimited Seasonal Pricing Supported
– Room reservation system
– Hostel Fully Supported
– Coupon code for room discount – In the coupon setting, you'll be able to set the coupon code, coupon amount, coupon expiration date, discount type as percentage, or specific credit amount.
– iCal – Ability to sync booking with other services such as Air BnB, VRBO, HomeAway. (Please note that this method is only available when you have only one room in the 'Room amount' setting. If you have more than one room, this feature is not available. For example, if you have 3 types of room and each type have only one room, this is fine but if each type have more than one room, iCal is not available)
– Ability to set mandatory for additional service (ex. for cleaning service)
– Ability to block each room on a specific date
– Special discount for consecutive nights booking
– Special discount for consecutive nights booking
WHAT ARE OUR SERVICES FOR THE HOTEL WEBSITE?
Security is essential for every site where the payment system exists. We attach great importance to the security system so that customers can trust you. We will always protect your site against cyber attacks. At the same time, the sites we have created using advanced technologies can provide uninterrupted service. Below you will see a list of our services.
● It can be integrated with large websites: The Hotel website we have created can be integrated with large companies to avoid confusion. If a room is booked on another site, you can view it immediately.
● Thanks to our advanced reservation system, your customers can easily book. They can determine how many rooms they want, their dates, and how many days they will stay.
● We also design the admin dashboard exceptionally easily. You can easily make the changes you want to make, even if you do not know much about the websites.
● You won't have to pay commissions constantly. Getting paid with your website is highly beneficial in this respect. It will be enough to pay once.
● It doesn't matter how many rooms you have because we are designing a very advanced hotel website.
● You can introduce your properties in detail: You can provide detailed descriptions and photos for your customers. List what services you offer and your possibilities.
● We are developing a hotel web system for customers to find what they are looking for more easily. It will be enough for them to say how many people they want to stay with. The system finds the most suitable room for them.
● You can change your wages constantly so that you will have no problems on dates like Christmas.
● Do you offer extra services? Customers can add extra services to their carts during checkout.
● You can create discount coupons according to your wish. This helps you gain loyal customers and not lose your loyal customers.
● You can present all fees such as taxes and accommodation to the customers in detail.
● A customer can book multiple stays.
● We make your site ready for use in 14 different languages. This is a very effective way to welcome guests from around the world.
OUR SERVICES ARE NOT LIMITED TO THESE
As we said before, we save you from many troubles thanks to hotel reservation software. However, what we offer is not limited to these. 
First of all, you will not have a problem paying commission. At the same time, you can receive your payments through many different channels. Payments are automatically deposited into your bank account. Thanks to the iCal system, you will not have a problem with double booking. It is possible to integrate with all other sites. You can continuously serve your customers via e-mail and SMS.
We want you to know that we will constantly be updating your site. By adding new features, we save you from many problems. You can contact us for uninterrupted service and security. We are affordable and offer a fast delivery guarantee.
Have a look at all Hotel Booking Pro features.
Completed Booking System without additional plugin purchase required
With our advanced booking management. Your customers can search availability then complete the booking forms and complete payment directly from your website.
Single Accommodation Page with room detail, price, gallery and booking form.
Search Availability Results based on a number of adults and children.
Checkout page. Your customers enter their personal information and make payments.
Your customers can log in with their account and check their booking history.
Are you using Booking.com, Airbnb, Hotels.com, Tripadvisor.com? See benefits for this product:
• Getting your own online ordering system means you pay NO commission!
• Sync to all Airbnb, Booking, Tripadvisor and Hotels.com`s calendar, so don`t get double reservation wrongly. Manage all different systems on our own calendar.
• You get paid directly into your business bank account
Ready to use websites
We created ready to use websites for various kinds of hotels with completed booking management and we will keep adding more in the future updates
One-click! to set up all ready to use websites
Luxury Hotel
City Hotel
Beach Hotel
Mountain Hotel
Apartment
Flexible Pricing Options
Seasonal Pricing Set any prices depending on a season or specific days/dates. "Season" is a general term and you can label it anyhow to reflect your pricing changes.
Flexible Rates Set different rates based on the accommodation benefits (e.g. breakfast included / no breakfast). Your guests will choose the most suitable one while placing a booking.
Variable Pricing Make the prices change dynamically depending on the search parameters of your guests. Customize accommodation rates by setting price variables based on the number of guests.
Weekly and Monthly Rates You can set any property rate depending on a season (any term). To create different price points based on the length of stay, you can add weekly, monthly, or other customizable rates.
Booking Multiple Accommodations The search algorithm is very smart, so your guests will get the most suitable results in seconds. However, the guest can skip the recommendation and make their own choice.
Packages and Services Offer bookable extra services or packages (free or paid) along with the accommodation reservation. Charge per room or per person.
Flexible Booking Rules
Set min/max days to stay and available check-in and check-out dates for the entire hotel establishment, accommodations individually, or seasons. You may also disable the booking option for all accommodations or anyone individually for a certain period of time.
Online and Offline Payments
The booking system accepts payments through PayPal, 2Checkout, Stripe, and Beanstream/Bambora (these are built-in payment gateways you can use for free). Charge the full fee or deposit to confirm the booking, allow guests to pay after arrival.
Taxes and Fees
Complete and correct pricing information on all accommodation charges: add mandatory fees, accommodation taxes, service taxes, and fee taxes. The guests will be able to see the summary of charges before making a booking. All this info on each booking is stored in the admin dashboard as well.
iCal Support to Sync Bookings Automatically
Automatic synchronization of bookings submitted through your WordPress property rental website with those from online travel agents like Airbnb or Booking.com. Avoid overbooking!
Booking Management
All received bookings and booking requests in their current statuses are stored in one place, easily sorted, and displayed in a calendar view.
Discount Coupons
You'll be able to set a discount amount, an expiration date, select accommodation types, set check-in and check-out dates, minimum and maximum days to stay, and apply other settings to customize your coupons.
Multilingual Support
You can create a multilingual website for your hotel easily using the Free Polylang plugin. See the example demo below.
GDPR Compliant
Your guests will find the checkbox for opt-in consent below each booking form to accept your website terms and conditions before reservation.
Easiest to use Elementor Page Builder
Intuitive Page Builder, We are using the easiest to use WordPress page builder "Elementor". So you can enjoy building gorgeous pages with drag & drop simplicity.
Add & Manage Contents Visually Instead of showing an icon, when you select contents to add to a page, it displays a screenshot of content visually.
Responsive Preview See and Work with responsive layout instantly within page builder.
Drag & Drop Content Builder Create your multiple layouts on a single page without touching theme code by dragging and dropping our various pre-defined content modules including gallery, blog, map and etc. Let's try the powerful page builder.
Save as Template Page can be saved as a template in order to apply to new pages. This saves time to develop new pages.
Fully integrated with WordPress Customizer
Fully integrated with WordPress Customizer Modify Appearance settings in a live preview. No matter what you change elements colors, background, typography, layout type, text or images, you will see the results instantly.
Develop your website to be responsive easily. Just only one click in Live Customizer to show the results in responsive view including on laptops, tablet,s or mobile phones.
Styled Typography in Live Preview Over 500+ Google Fonts are included with all styles and Font changes will be shown in live preview via Customizer. You can change font size, style, color using without touching code.
Advanced Font Management We support various Google Fonts, Typekit, and self-hosted fonts so you can upload your own font without using any additional plugin.
Gallery & Image Protection Options Theme supports various options to protect your works including password-protected, right-click, image dragging protection, and watermark.
Amazing Backgrounds Easily apply images, patterns, and colors in the background of your site. Also, various repeat options are available.

Easily set different backgrounds of Main Content Background Color, Input and Textarea Background Color, and Button Background Color.
Besides, simply set varying background of Menu Background Color, Menu Background Image, Menu Background Repeat, Menu Background Size, Menu Background Attachment, and Menu Background Position
Also, effortlessly set Sub Menu Hover State Background Color and Sub Menu Background Color.
Moreover, easily change Top Bar Background Color.
In addition, simply change Side Menu Background Color, Side Menu Background Image, Side Menu Background Repeat, Side Menu Background Size, Side Menu Background Attachment, and Side Menu Background Position.
Also, easily change Search Input Background Color.
Moreover, effortlessly set Page Header Background Color, Footer Background Color, Footer Background Image, Footer Background Repeat, Footer Background Size, Footer Background Attachment, and Footer Background Position.